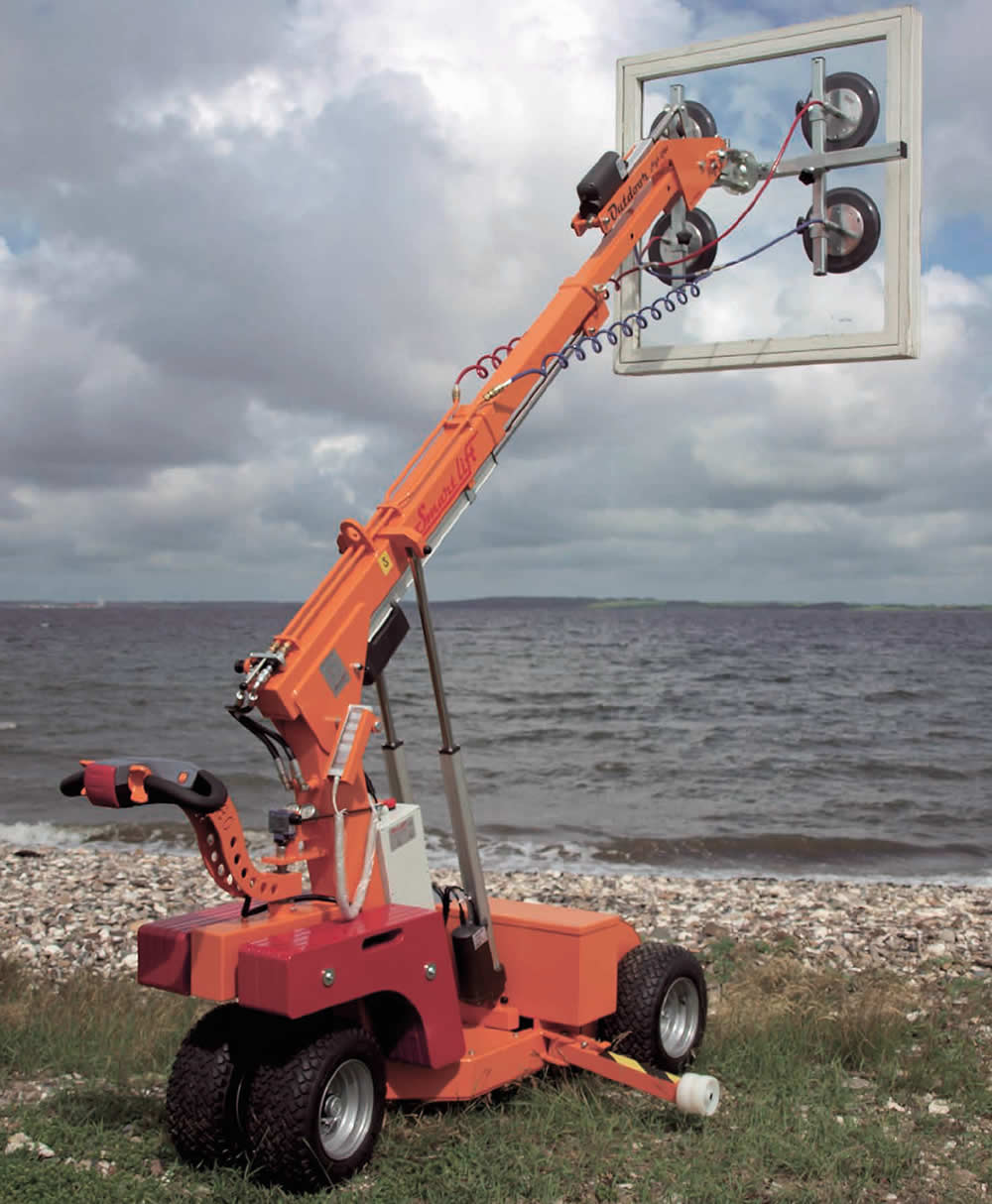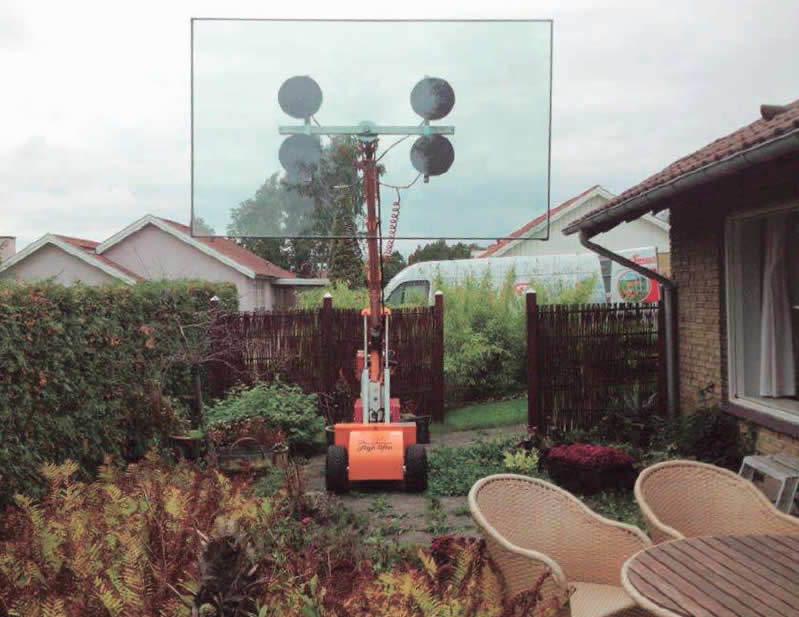 The long arms of the lifting device easily reach heights where panes have be transported across e.g. fences.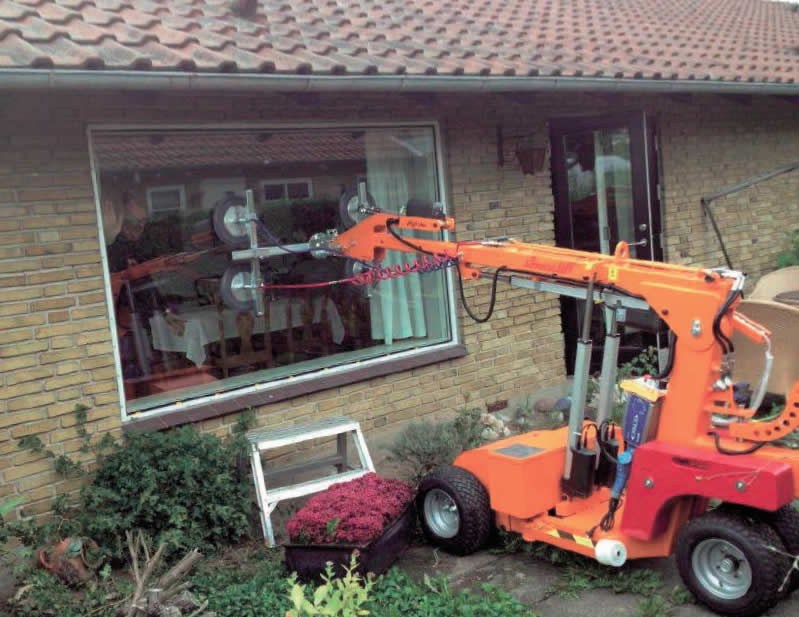 The long arm reaches easily across obstacles such as basement shafts, flower beds etc.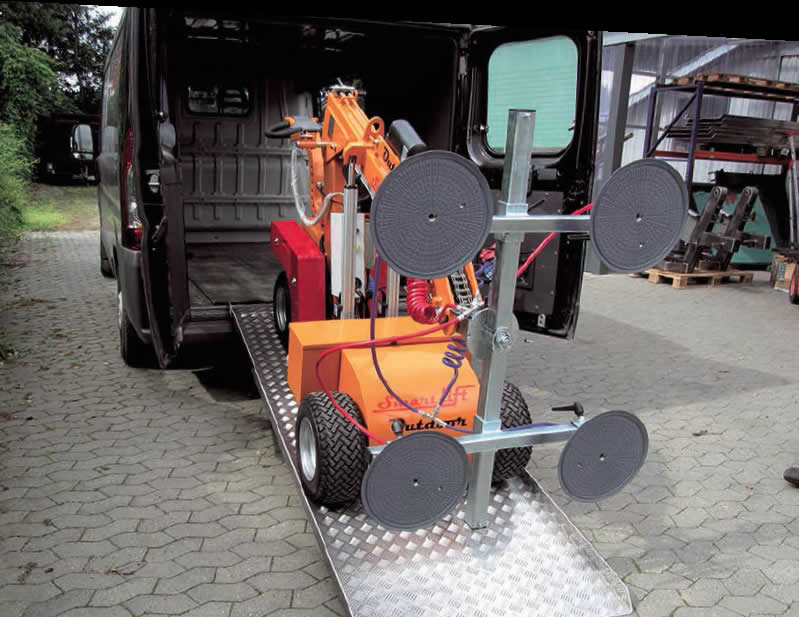 The Smartlift is easily transported in a van or on a trailer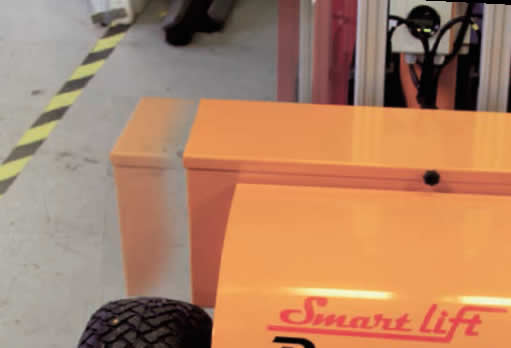 The Smartlift can be shifted sideways for precision adjustment during installation jobs.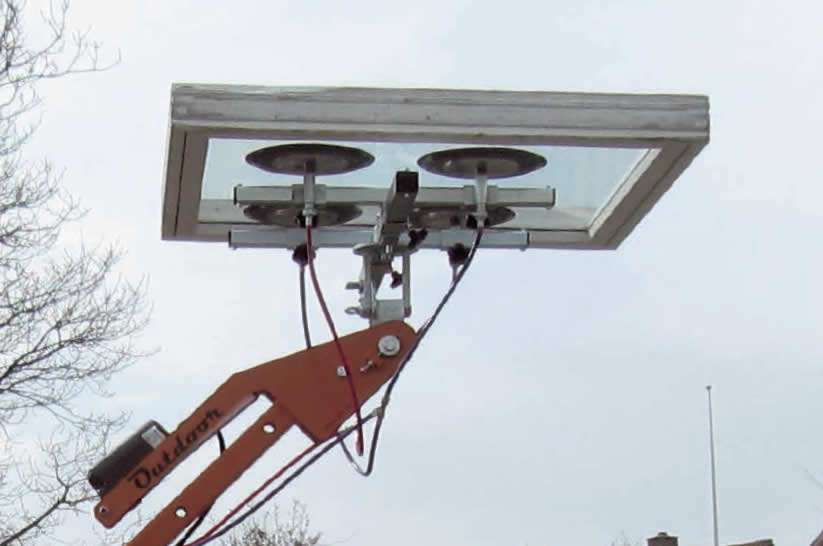 The lifting device has a multifunctional swivel head.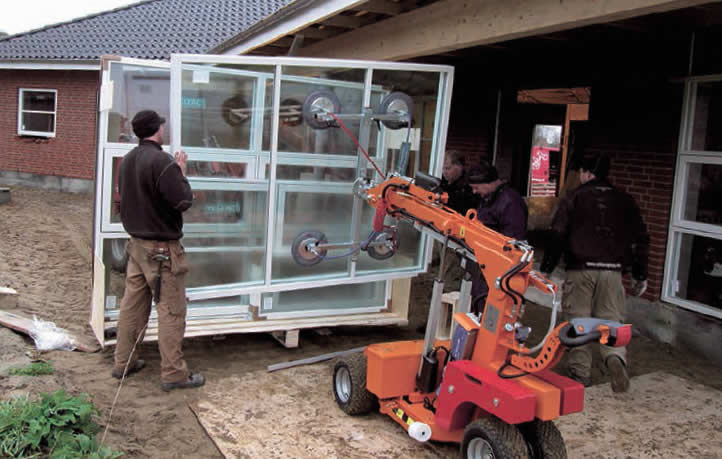 The wide tyres make the lifting device suitable for difficult off-road jobs.